Visit the Portage Township YMCA on Facebook
Visit the Portage Township YMCA Website
3100 Willowcreek Rd
Portage, IN 46368
Phone: 219-762-9622

It's that time of year again, FLU SEASON! Flu shots will be offered at the Portage Township YMCA, provided...

Visit the Porter Health System website
Valparaiso Campus
814 LaPorte Avenue
Valparaiso, IN 46383
Phone: 219-263-4600

Porter Health System will host a free Stroke Survivor Support Group for stroke survivors as well as their caregivers, families, and loved ones. The organizational meeting will be from 2 pm to 3:30 pm, Thursday, Sept. 29, at Porter's Education and Rehabilitation Campus, 1401 Calumet...
With fall underway, students at many high schools and colleges are rolling up their sleeves in more ways than one.
Every year, students nationwide join the American Red Cross as blood donors and blood drive sponsors, all in an effort to help hospital patients in need. Students coordinate blood drives throughout the academic year, with many blood drives concentrated in October and November, and then again in March and April. And student-run drives are sometimes open to the public—including alumni.
"Student donors and coordinators are extremely loyal to their schools and communities," said Sharyn...
Last month health officials in partnership with MDwise Hoosier Alliance and ADVANTAGE Health Solutions launched the 2011 Quit Now Indiana Contest. The statewide contest is designed to encourage Hoosiers using tobacco products to make an attempt to quit now by offering them a chance to win cash prizes up to $2,500 for remaining tobacco-free for 31 days.
The promotional contest is a part of a larger statewide campaign known as Quit Now Indiana, linking tobacco users to cessation resources. To be eligible to win, contestants must be 18 years or older, a legal resident of Indiana, a current tobacco user and stay tobacco free from October 1 through October 31, 2011. The registration period is...
The Visiting Nurse Association of Porter County celebrated its close to 500 volunteers during the annual Volunteer Appreciation Breakfast held at the St. Paul Catholic Church Social Hall in Valparaiso.
New VNA President and CEO Kathleen Holycross spoke to the volunteers for the first time. She expressed amazement at their number and praised their dedicated service to hospice, Meals on Wheels, Lifeline, the children's bereavement program, agency departments, events and committees.
A total of 46 volunteers, 6 organizations and 5 corporations were honored for service hour milestones as...
September is Childhood Cancer Awareness Month
You can bring hope to a child's life in the time it might take to eat lunch with a friend.
By donating blood through the American Red Cross, you can help provide the blood some children may need for their ongoing cancer care. With September being Childhood Cancer Awareness Month, blood donors are encouraged to make and keep appointments and help children beat serious disease.
"Donated blood and platelets can play an enormous role in cancer care...
The American Red Cross is among a coalition of organizations encouraging Americans to observe the Eighth Annual National Preparedness Month this September by doing simple things that make a difference when every second counts.
The Red Cross recommends three things most everyone can do to prepare for disasters or other emergencies: Get a kit. Make a plan. Be informed.
"The beauty is, those steps can be taken in advance, helping most everyone to be prepared," said Sharyn Whitman, CEO for the Indiana-Ohio Blood Services Region of the American Red Cross.
"Maximize me" could be a new mantra for people giving the gift of life through the American Red Cross.
"It's human nature to want to make the most of things," said Sharyn Whitman, CEO for the Indiana-Ohio Blood Services Region of the American Red Cross. "At the American Red Cross, we want to help our blood donors maximize their donation by recommending donation options that best meet hospital and patient needs."
Whole blood donations typically yield three main components: red cells, platelets and plasma. Medical professionals may prescribe transfusions of particular blood...
Most everyone at some point in their lives will meet someone who has received blood products.
"Blood is needed more than you think," Sharyn Whitman, CEO for the Indiana-Ohio Blood Services Region of the American Red Cross. "In fact, in the next two seconds, someone in America will need blood."
Blood needs are constant, Red Cross officials say. Every day, hospital patients across the U.S. need an average of 40,000 units of blood. When calculated to 365 days a year, that number tops 16 million donations—or nearly 30 million blood products—that are transfused to 5 million patients a...
You know that it is important to plan for retirement, but is it necessary to plan for long-term care? Long-term care insurance is coverage that goes beyond your basic health insurance or Medicare to cover assisted living, nursing homes or even meal delivery services. No one likes to think about a time when they will need daily assistance, but preparing for this time is the best way to ensure top-notch care.
It is impossible to predict your future needs and the costs of those needs, but 70 percent of senior citizens will need to utilize long-term care, whether it is respite care or just occasional housekeeping. To get a better idea of the costs of long-term care, calculate the...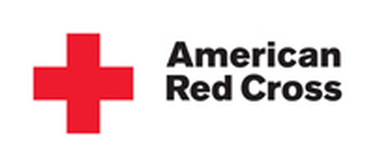 American Red Cross urges donations during heart of summer
America's blood supply is an important piece of our country's ability to respond to disasters. By donating blood, people can help prepare for the unexpected and help ensure blood is available when and where it's needed.
"Any disaster, man-made or natural, can result in people being injured and needing blood," said Sharyn Whitman, CEO for the Indiana-Ohio Blood Services Region of the American Red Cross. "While people often join together to help after a disaster, it's just as important to be organized...
More Assistance Articles: