Purdue University North Central Office of Continuing Education will offer a three-session, non-credit course on Microsoft Excel.
"Introduction to MS Excel (Level 1)" will meet on Wednesdays, July 7 to July 21, from 6 to 8 p.m. The registration fee is $96. A recommended book is available for $28.
This course will give an introductory look at this widely used Microsoft program and acquaint individuals with such features as the toolbar, creating or deleting worksheets and workbooks, arranging and entering data, cell row and column formatting and understanding and setting up basic formulas.
Everyday a child learns something new.  At the Portage Township YMCA Child Care and Development Center, each child learns something valuable.  Are you in need of childcare for your 2-5 year old?  The center is waiving their $25 registration fee for the month of July.  The licensed center is secure, affordable, safe, curriculum based, has low teacher turnover rate and low child to teach ratio.
Two snacks and a lunch are included every day.  CCDF vouchers are accepted and financial assistance is available.
The purpose of the Member of the Month is to recognize members for outstanding behavior and positive involvement in the Club. The member of the month for May 2010 is Adam Garrido.
Adam Garrido is 8 years old and attends Paul Saylor Elementary. He has been a club member for 2 years and his favorite activity is arts and crafts. His favorite thing to do when not at the Club is play in the back yard with friends.
Some other things Adam enjoys are the Disney Channel, the movie "Avatar", pizza, dolphins, the color blue, and the Cubs.
The Boys & Girls Clubs of Porter County is once again, gearing up to celebrate Boys & Girls Clubs Day for Kids! This annual family event highlights the value of meaningful time spent between caring adults and children.
Hundreds of kids and adults will join in the celebration from 10 a.m. to 2 p.m., September 25 at Zao Island, 1050 Horseprairie Ave. in Valparaiso. Day for Kids will be held rain or shine. The first 450 people can purchase a discounted family fun activity ticket for $3 per person (after 450, tickets are $6.00 each).
Each ticket is good for one round of mini-golf, 20...
In 2009, the Porter County Community Foundation awarded more than $1.4 million in grants and scholarships to local students and nonprofit organizations.
While that remarkable work is far reaching, the Foundation continues to spread the good word by hosting Foundation Hour tours at the Foundation office. Our 60-minute presentation introduces you to the Porter County Community Foundation and some of the people who are making a difference.
We invite you to join us for an upcoming Foundation Hour
The Porter County Community Foundation recently announced the first round of recipients of 2010 Porter County Community Foundation grants. The Foundation awarded more than $88,000 in Community Grants to 12 local nonprofit organizations to help fund programs and equipment.
"We are proud to help support the work of our nonprofits and thank them for the difference they are making throughout Porter County," said Barbara Young, Porter County Community Foundation President. "We want to also thank our donors for their generosity and investment in our community," Young noted. "Because of their gifts, we can help...
The Porter County Community Foundation leads, unites and supports giving to make a difference in Porter County today, tomorrow and forever.
The foundation receives most of its money in endowments, which are then invested. The goal is to help build long-term financial security for as many non-profits as they can and to provide grants to enrich the lives of those who need help. Porter County Community Foundation was started in 1996 in response to a Lilly Endowment. Their vision was that Porter County non-profits should have the funds they need to succeed and achieve their goals. After starting with $0 in 1996, the...

Victory Christian Center is hosting a 3 day revival meeting with special guest evangelist Mario Murillo, July 22nd, 23rd, and 24th at 7:00pm. You can see the event by visiting the site, http://vccrevival.weebly.com/index.html (For Contact, Press Releases, and more). We are expecting God to move in a mighty way at this meeting and are for the first time inviting the community at large to pack out our church, and be blessed with live worship, Mario's preaching, and that good old revival spirit, that brings refreshing, and restoration to the grind of everyday life. The following is a short biography of Mario Murillo.

Everything about Mario Murillo defies the odds. He is a native of San Francisco a city not known for producing international Evangelists. His ministry was born int he drug obsessed, occult saturated 70's in the epicenter of violent student revolution - Berkeley, California.

His gift seemed doomed to fail on an atheistic campus. Mix in the persuasive...
Who is having a good day and has something to share, right now, today, with the rest of Portage?
Good news about your business, your spouse, your neighborhood, an upcoming event, your kids, your job, the sun, your lawn - heck we don't care. Just good.
It is time for another Who Is Having a Good Day Shout Out.
Below you will see all the great folks who shared with us last week.  You can add in your comment...
The Portage Police Department is working with Calumet College of St. Joseph to develop a Threat Assessment of Portage.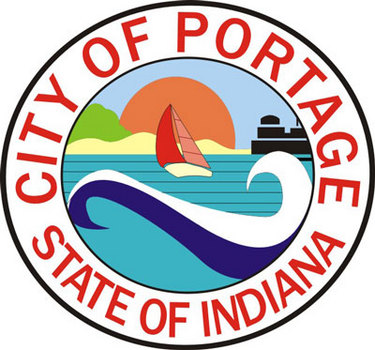 As a part of that process, Calumet College has designed 3 surveys, one for the junior high and high school students, one for Portage residents and one for those who work in Portage. The Portage School System was kind enough to help us administer the student surveys. We are now faced with distributing the Business and Resident surveys.
The Business survey...
Bring your friends, family, scout troops, church youth groups and school club members to Opportunity Enterprises for our Pack-A-Thon!
Saturday, September 25, 2010, from 8:00 am to 2:00 pm
We will be stuffing 45,000 runner packets in one day for runners participating in the Bank of America Chicago Marathon. Individuals and groups welcome- including a DJ to entertain and pizza for lunch!