On Mother's Day, giving mom a day to relax is a perfect gift; celebrating with great food and plenty of company only adds to the enjoyment. On Sunday, Sand Creek Country Club in Chesterton hosted their annual Mother's Day Brunch. The event included a full buffet for those in attendance, as well as plenty of good conversation and a relaxing atmosphere for every mother on her special day.
A sea of pink overtook Whiting's Oil Stadium on a sunny Saturday afternoon. Whiting's Paint the Town Pink hosted a "Stomp Out Cancer" 5K Run/Walk to raise money for the Pink Ribbon Society.
The Town of Burns Harbor Redevelopment Commission and the Moraine Ridge Wildlife Rehabilitation Center in Valparaiso recently became the first two recipients of rain barrels through the Rain Barrel Demonstration Grant offered by Porter County Recycling & Waste Reduction.
Aylesworth 5th Graders
Willowcreek and Fegely Middle School visited Aylesworth Elementary on Tuesday to speak with our 5th graders about middle school life. The students were given information on schedules, locker combinations, Ipad policy, and expectations regarding behavior. This is always a fun time for everyone and we are so fortunate to have the relationships we do with our middle schools!
The MC Pride won the recent PNW Pride Classic 3-on-3 Basketball Tournament, which raised $2,000 for the Purdue University Northwest Dean of Students Gift Fund.
Salman Lakhani, 21, of Chesterton, graduates this May with a bachelor's degree in psychology and a minor in chemistry.
On Thursday, May 11th, Indiana University Northwest (IUN) held their 51st Annual Commencement Ceremony and honored the Class of 2017 at the Genesis Convention Center in Gary. At this year's Commencement, the IUN Class of 2017 collectively received 64 associate's degrees, 532 bachelor's degrees and 47 master's degrees.
Purdue University Northwest students recently elected their Student Government Association officers and senators to represent them for the 2017 – 18 academic year.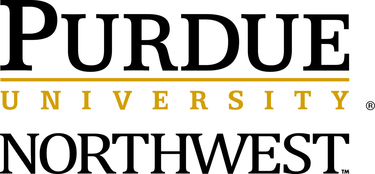 The Purdue University Board of Trustees recently approved the promotion of 13 Purdue University Northwest faculty members. These promotions become effective with the start of the 2017-18 academic year.
Known around Indiana University Northwest as the "Hamilton Twins," Rosie and Krystina Hamilton of Dyer are not sisters, but actually a mother-daughter duo.
Scientists at the prestigious Karolinska Institute in Stockholm, the home of the Nobel Prize committee, recently made a surprising discovery that upon further inquiry, led them to research performed by professors at Indiana University School of Medicine – Northwest – Gary (IUSM-NW-G).